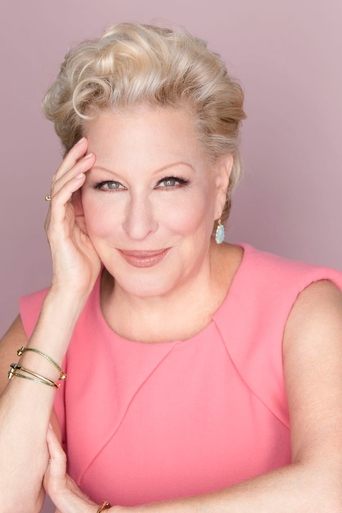 Do you like Bette Midler?
Bette Midler
Bette Midler Biography
Bette Midler is an American singer, actress and comedian, also known (by her informal stage name) as The Divine Miss M. She has starred in live-action films such as Ruthless People, Beaches and Hocus Pocus, as well as featuring in animated films such as Oliver & Company and Fantasia 2000. During her more than forty-year career, Midler has been nominated for two Academy Awards; and won four Grammy Awards, four Golden Globes, three Emmy Awards, and a special Tony Award. She has also sold over 30 Million records as an artist.
---
Bette Midler Wiki
Born:

Dec 1, 1945 - In Honolulu, Hawaii, U.S

Movie/TV Credits:

69

First Appeared:

In the series Today 1952-01-14

Latest Project:

Movie Freak Show 2018-01-12
Bette Midler Filmography & Movies