Wonder Woman (1975)
Wonder Woman is an American television series based on the DC Comics comic book superheroine of the same name. Starring Lynda Carter as Wonder Woman/Diana Prince and Lyle Waggoner as Steve Trevor (both Sr. & Jr.), the show originally aired from 1975 to 1979. The series was first introduced to audiences in 1975 with a TV movie (the pilot) as "The New, Original Wonder Woman." Two subsequent "specials" followed, which would be the next two episodes in the series' run ("Wonder Woman Meets Baroness Von Gunther" & "Fausta, The Nazi Wonder Woman"). ABC ordered the remaining 10 episodes to finish out what would be season one. ABC canceled the show after one season, but CBS picked it up for seasons 2 and 3. Revamped to modern day 1977, the show began season 2 retitled "The New Adventures of Wonder Woman," and showcased Diana returning to the U.S. 35 years after she'd first left Paradise Island. Lynda's Wonder Woman costume was altered a bit by original designer Donfeld, Diana would now be employed by the I.A.D.C. (Inter-Agency Defense Command), and her boss would be the son of Steve Trevor, Sr., from Diana's first foray to the U.S. in 1942. The show was canceled in 1979, the last true episode being "The Man Who Could Not Die." This episode began with Diana moving into a new house in L.A. (working at the west coast headquarters of the I.A.D.C.), Lyle Waggoner having left the show altogether (and out of the opening credits). Often aired out of order, though, the show's last two episodes (including Waggoner) are sometimes run as "The Phantom of the Roller Coaster" Parts 1 & 2.
Wonder Woman Movie Wiki
Writing:
William Moulton Marston
Stanley Ralph Ross
Stars:
Release Date:

1975-11-07

Language:

En

Country:

US

Runtime:

60

minutes
Company :

-

Views:

609
Wonder Woman Cast & Crew
Wonder Woman Reviews
Wonder Woman review not found. Please write review now!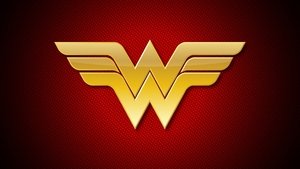 "Wonder Woman" Similar Movies, Series & Peoples